K1NG Universe Platform
is a product of K1NG Corporation (PT RAJA SURYADARMA MULTIMEDIA). K1NG Corporation started the Company as a Cloud Based SMS Bulk & Email Marketing/API Service Provider.
The solution enables businesses to easily manage direct communications to customers in person using API & Cloud Based Application; such as OTP, notifications, promotions, & any other direct personal engagements, which have been adding value to customer experience.
Since then, K1NG Corporation has been growing rapidly. We have been serving multi-national clients in Asia and evolving to be Leading Provider of B2C Digital Innovation.
OUR POSITIONING:
*) Global Enterprise Channel Provider (SMS Bulk, Email Marketing and API, WhatsApp Business, SMS Location Based Advertising (LBA) & Targeted, Mobile Number & Email ID Validation).
*) Digital Innovation Enabler & Provider.
K1NG Universe: Global Unified Gateway-Channel-CX-Insights Platform as a Service (PaaS)
K1NG Online: Coming soon – Super App | Digital World in Your Hand
yoohoo.id: Online Marketplace as a Service for community
K1NG Corporation (PT RAJA SURYADARMA MULTIMEDIA)
is a fast growing Digital Innovation Provider Company based in Jakarta – Indonesia.
Since 2017, K1NG Corporation have been serving Global Clients and we innovating in Digital World.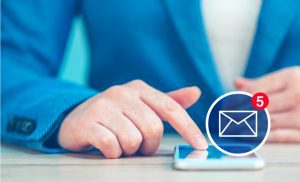 K1NG Universe Platform
Office
PT RAJA SURYADARMA MULTIMEDIA
EpiWalk Office Building 3rd Floor Suites A306-307, Rasuna Epicentrum, Jl. HR Rasuna Said, Kuningan, Jakarta Selatan 12940, Indonesia
Contact us
WhatsApp Business: +62898.207.4877
Email. [email protected]
Monday - Friday, 10am - 5pm